The course is a Scottish Golf Championship Venue and is consistently in superb condition. Its current layout was designed in 1966 by Sir Henry Cotton, whose update followed that of James Braid's some twenty nine years before. Thanks to the input of these eminent golfers and golf architects, Stirling has now matured into a course that is both a pleasure to play and a challenge to low and high handicappers alike. Its excellent greens are complemented by lush fairways and its graded rough keeps play moving.

Stirling Golf Club also offers excellent practice facilities. There is a 6-hole par 3 course, a long practice hitting area, nets for driving practice, a natural grass putting green and greens for bunker and chipping practice. As well as these outdoor facilities, there is an indoor studio which can be hired for a number of activities.
The Club has two on-site professionals who offer a range of services including coaching packages and a fully comprehensive club-fitting service. There is also a well-stocked shop which has a variety of retail offerings from top brands.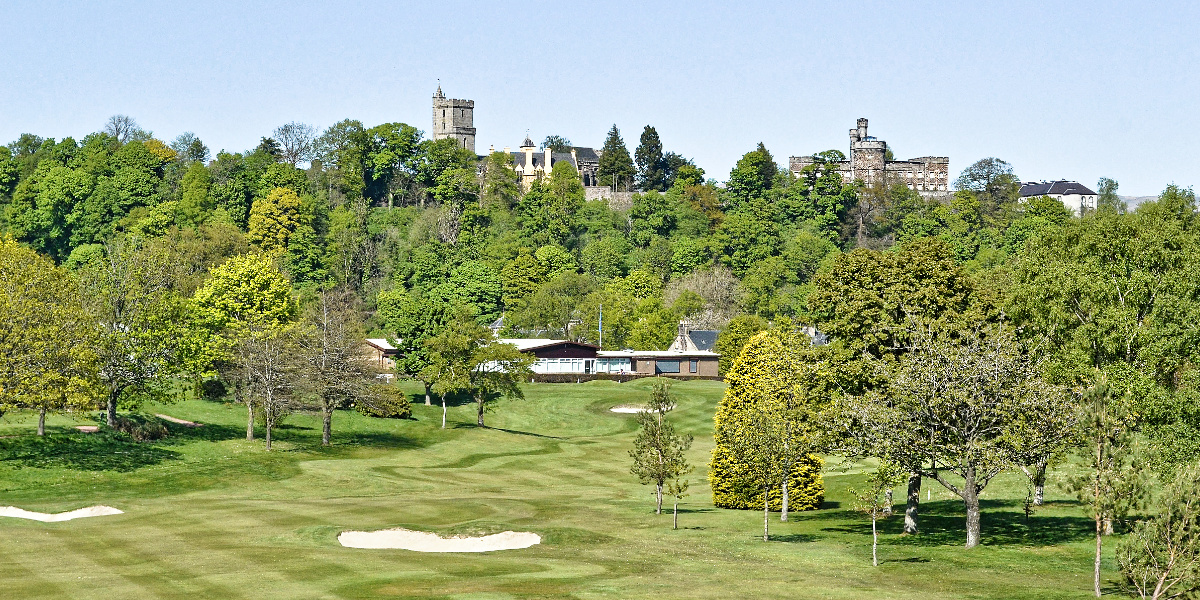 The Clubhouse, with its relaxed and friendly atmosphere, is the focal point of Stirling Golf Club. The restaurant and bar offer one of the best dining views in Stirling and provide excellent food and varied menus, sourced from local ingredients. 
Less than 40 miles from Glasgow and Edinburgh airports, Stirling Golf Club is located in the historic King's Park area of the city of Stirling and is overlooked by its magnificent castle. Whether you're interested in becoming a member or playing the course as a visitor, you'll receive the warmest of welcomes.
Please consult our visitor guide for detailed information about the club and the course: